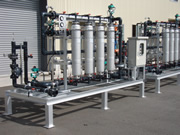 This system suits market demands for purification and refinement of liquids used in various industries including clarification and removal of bacteria for industrial-use water and well water.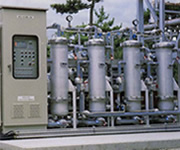 By recycling boiler drainage or semiconductor and crystalline washing drainage, and retrieving and reusing silicon and other valuable resources, KURARAY AQUA's Water Recycling System addresses economic concerns while meeting demands for environmental protection.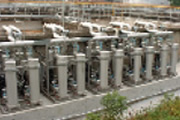 Eco-friendly system for reducing excess sludge by endogenous decay of microorganism, which consists of a PVA gel tank, sludge reduction tank, and sedimentation tank or membrane bioreactor tank.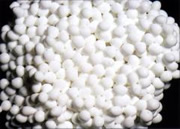 High efficient and compact wastewater treatment system using KURARAY AQUA's unique bioriactor medium.
This material makes it possible to add extra treatment power to an existing system while cutting excess sludge production at the same time.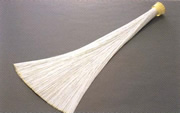 Precise filtration hollow fiber membranes capable of filtering microparticles 0.02 - 0.2 μm in size from liquids.
They have a broad spectrum of applications for removal of bacteria and viruses in medical and food industries, advanced treatment of industrial water, recycle and reuse of wastewater and treated water.